Natural Burials
Natural and Woodland Burials are increasing in popularity as concerns for the loss of trees and wildlife become widespread and several councils, private companies and individuals have recognised that burial facilities can be designed to offer many benefits to wildlife, whilst also introducing greater choice for the bereaved.
Woodland graves offer a return to nature for those who wish to be buried in areas where trees, shrubs and wildflowers grow. Woodland burial plots are set amongst trees and wildflowers, and families can choose to bury or scatter the ashes of a loved one within the peaceful grounds.
We are on hand to take care of all funeral arrangements, organising a special and unique funeral within a natural woodland environment, including woodland burial plots or scattering of cremated remains within the grounds.
A woodland burial is the ideal choice for those seeking somewhere more natural and beautiful to hold a funeral and remember a loved one. Set within unspoilt countryside, amidst the peace and tranquillity of trees and flowers, a woodland burial ground provides a natural alternative to a traditional cemetery or graveyard.
Woodland Burials offer an environmentally friendly, cost effective alternative to traditional burials, cemeteries and graveyards, in a peaceful, tranquil setting for reflection and remembrance, through all the changing seasons, amidst the beauty of nature, wildlife, trees, flora and fauna.
Westmill Woodland Burial Ground
"An award-winning peaceful, friendly and affordable green burial ground on the Oxfordshire/Wiltshire border, in the heart of the Vale of the White Horse"
Westmill Woodland Burial Ground provides the opportunity for any faith to be buried amid nature. There is a focus on preserving the natural beauty of the woodland environment and encouraging native wildlife and flowers, ensuring that the landscape of a woodland burial ground can be treasured by future generations.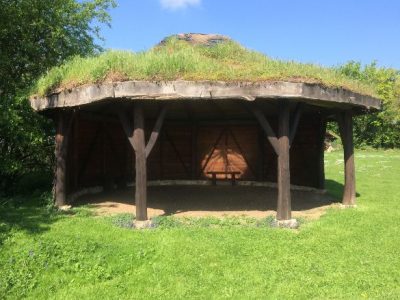 There is an eco-friendly roundhouse where the service can be held. This holds around 40 people and can be decorated by the family. Alternatively a graveside service can be carried out.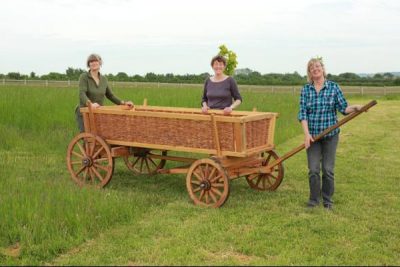 A traditional Bier can be used to convey the coffin to the burial site.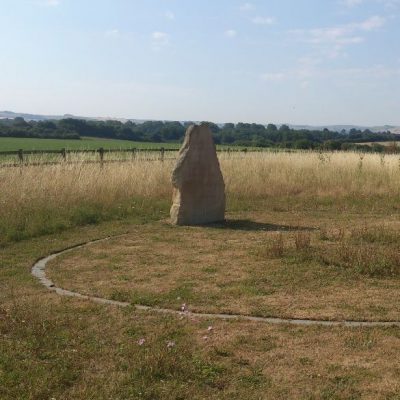 There are no traditional headstones at Westmill Woodland Burial Ground. Graves are unmarked, but the families are invited to purchase a Memorial Tablet which is laid in a central spiral around the large Communal Memorial Stone.
Hillier Funeral Service is proud to work in conjunction with Westmill Woodland Burial Ground and are happy to answer any questions you may have regarding a natural burial. Alternatively please take a look at their website for more information.