Since 1923, Hillier Funeral Service is proud to be one of the oldest family owned and independent funeral service providers available in the South-West of England, proffering compassionate funeral care to the families of Swindon and its surrounding areas for four generations.
With our extensive experience in providing support to families across Swindon, we are well versed in the difficulties that bereavement brings. That's why our highly trained professional team always approach every loss with extreme care and consideration; always ensuring that each and every family is treated with the utmost compassion, empathy and understanding.
Having worked with a number of differing families and situations, we have been able to provide bespoke funeral services to meet any and all requests. No matter what tribute you decide, big or small, we promise to help curate the perfect final farewell for your loved one.
Funeral Costs
We understand that the cost of a funeral can be a great worry to our families. Although prepaid funeral plans are available, many people do not have this provision in place when someone passes away. We have always offered a high quality service and have kept our pricing to a minimum to help our families during this difficult time.
Funeral Care Swindon
As one of the oldest family businesses in Swindon, our decades of experience have taught us that every funeral should be as unique as the life your loved one lived. We always work closely with families to ensure that their loved one's final wishes are brought to fruition, and are implemented with the utmost care.
We believe that everyone deserves to have the perfect final sendoff. That's why we aim to make our bespoke funeral services as affordable as possible, and offer tailorable funeral options to suit your financial situation. We also offer a wide range of bespoke tribute services such as urns, jewellery and keepsakes; perfect for memorialising your loved one forever. Regardless of your financial circumstances, you can rest assured that your loved one's funeral will be carried out to the highest professional standards.
We offer different funeral options to suit your financial situation but you can be assured that the funeral you choose will be competitive on cost and carried out to the highest professional standards.
Hillier's dealt with my father's funeral in 1971 and my grandmother's in 1982. I can tell you that I remember my grandmother's funeral and how well Hillier's delivered that, so you were an easy choice for mum's.

I am delighted that your service has maintained over such a long time
Our sincere thanks to all who helped us through what was a very difficult time. The staff at all times, gave us expert advice and assistance. We felt reassured that all would go smoothly and it certainly did.
On behalf of my family, I would like to thank your staff for arranging my husband's funeral. Without exception their sensitivity and care was outstanding. I visited Peter many times whilst he was with you and was always greeted with respect and consideration, nothing was ever to much trouble.
We thank you all so very much for the wonderful attention to detail you gave to Mark's day and the days leading up to it. We cannot praise you enough!
Thank you very much for looking after Peter, we know he was in good hands. Peter's funeral was a great tribute to him and your professionalism was outstanding as always.
It is hard to put into words my appreciation for what you did for Steve, my thanks are to everyone for making Steve's last journey so nice.
I am writing to thank all the staff for the quiet and efficient way you handled the various aspects of my husband's funeral. Your manner was just perfect at this very difficult time and we felt comfortable with you.
To all at Hillier's thank you so much for everything, for making my Mum's bereavement easier. Losing our Dad was very difficult for us all, you helped us along step by step and guided us through it all. Thank you so much.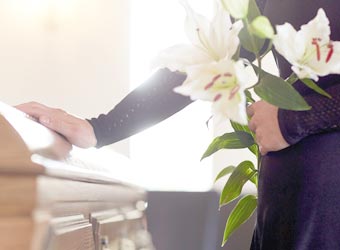 Arranging a Funeral
For many families, bereavement is one of the most traumatic events they will encounter.
Our highly trained staff will assist you professionally in the practical issues of arranging the funeral and will support you with compassion through this difficult time.
Get Started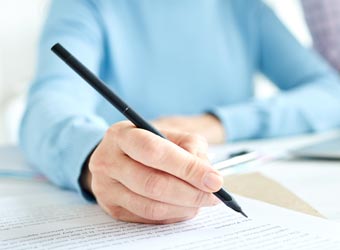 Pre-Paid Funeral Plans
Pre-paid plans enable you to make provision for funeral costs.
We have prepared a document that you can download, which can assist you in making your own decisions regarding your funeral arrangement.
Pre-Paid Plans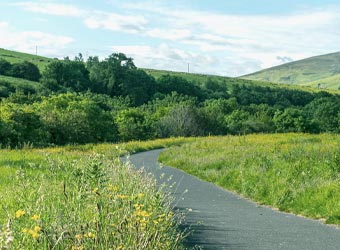 After the Funeral
Once the funeral has taken place you can take your time to consider and arrange anything outstanding.
Hillier Funeral Service is here for you all along the way, including after the funeral, so if we can help you at all please don't hesitate to get in touch.
After the Funeral
Search for a Funeral
Search by name to find details of funerals or obituaries. Leave a message in the book of condolence, as well as find information about flower and donation wishes.
One of Swindon's Oldest Family Businesses
With three branches covering Wroughton, Royal Wootton Bassett, Purton, Chiseldon, Wanborough, Cricklade, Lydiard Millicent, Highworth, Fairford, Lechlade, Shrivenham and local villages.
Independent Funeral Directors, Swindon
Established in the 1920's we are proud to be one of the oldest family businesses in Swindon and the surrounding area. Mark Hillier, together with his experienced staff, is dedicated to carrying out a personalised service to meet the individual wishes of each family. Every detail is considered with care when planning the funeral for your loved one.
Funeral arrangements may be discussed at either of our premises or we are always happy to visit your home. We believe each funeral is unique and should be a fitting tribute to the life of your loved one.